The iCET "BestEV" Project (Phase II) officially launched
On the afternoon of April 9, 2018, iCET held the launch meeting for the iCET "BestEV" Project (Phase II). Over twenty clean transportation experts, from the government agencies, private enterprises, media and research institutes, gathered to witness the launch of the "BestEV" Project (Phase II) and arouse stormy discussion on indicator adjustment and dissertation promotion of the project.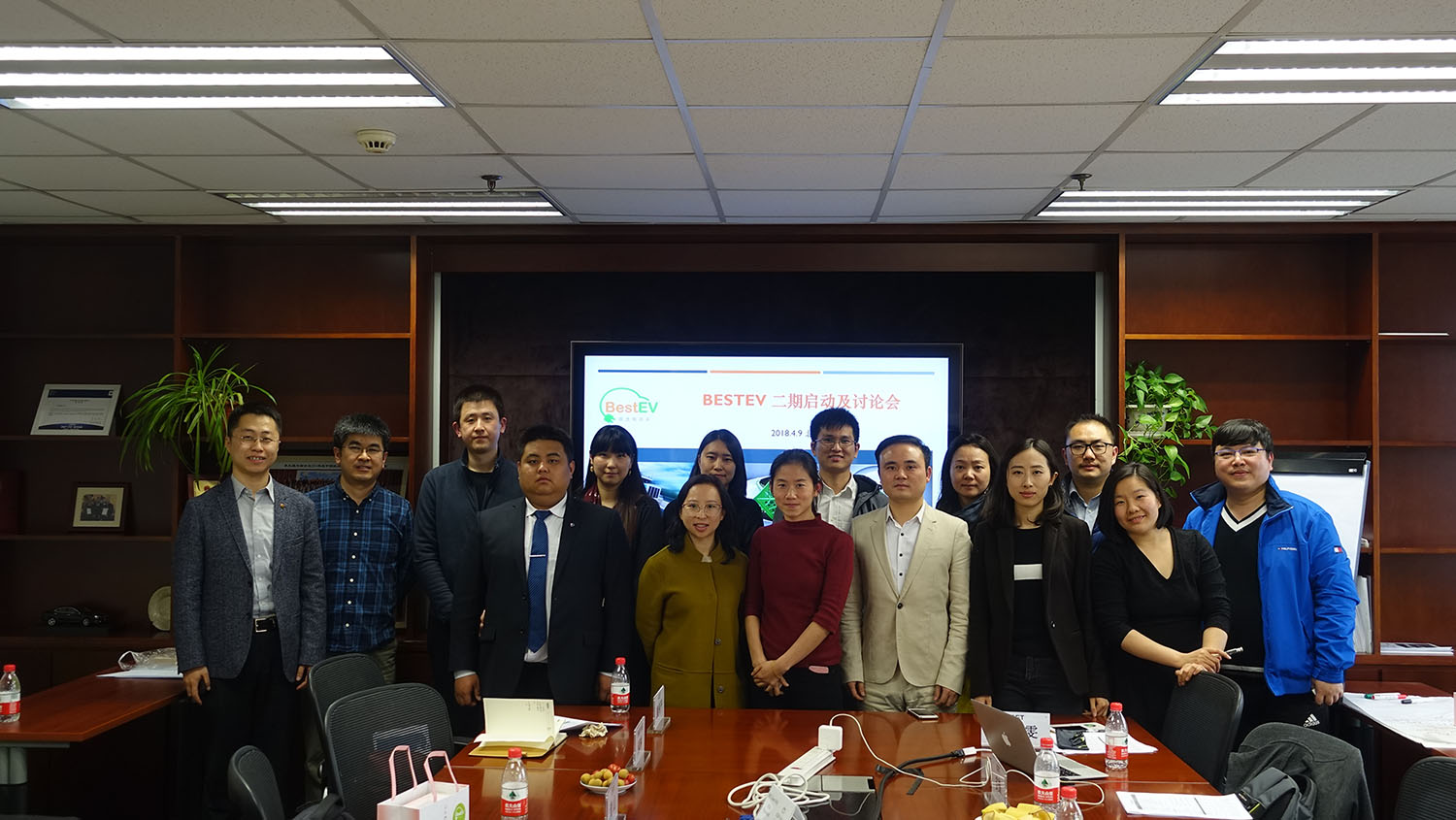 The Launch Meeting for "BestEV" Project (Phase II)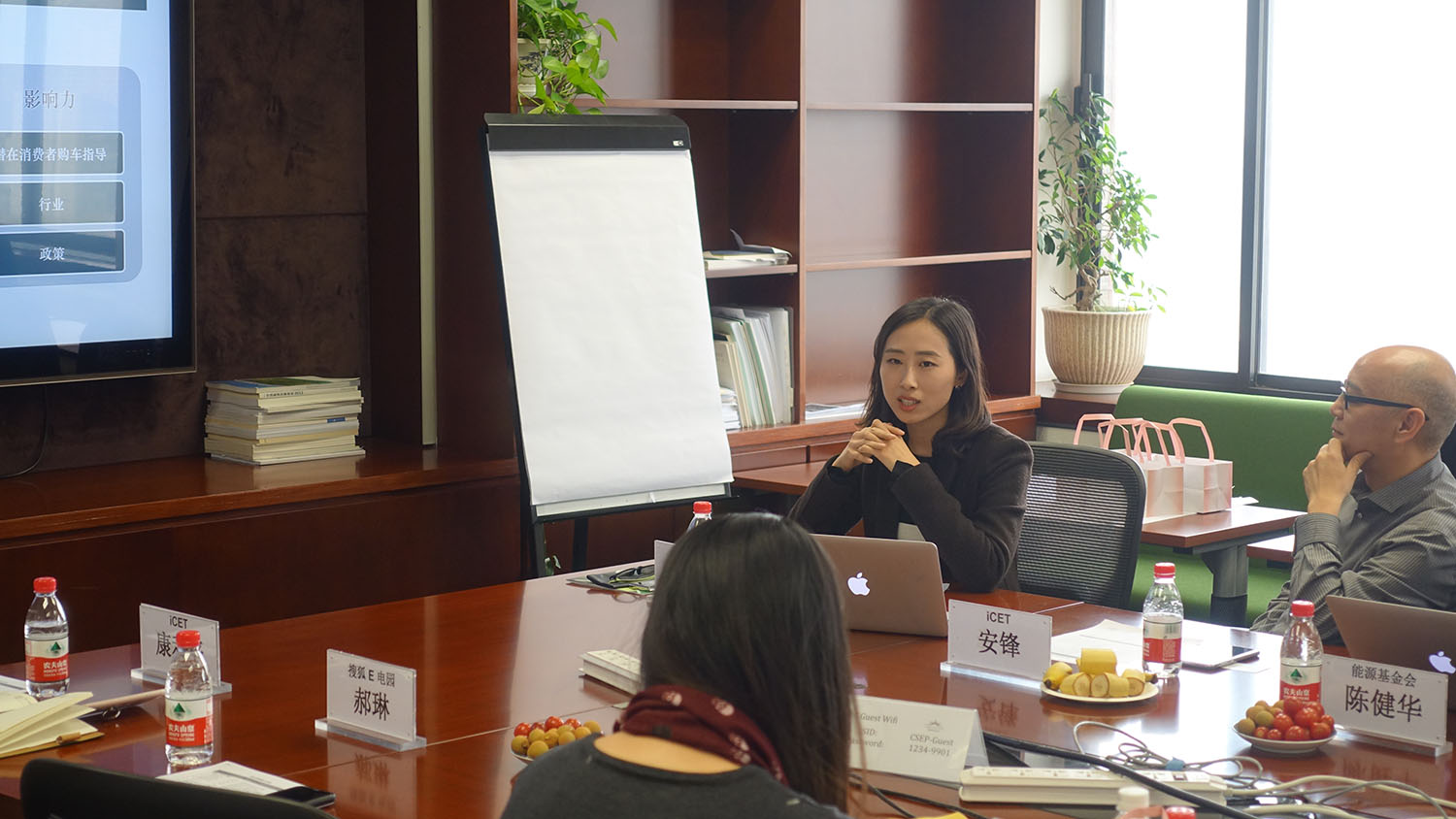 Ms. Wenwen Wang, Director of BestEV Project, is reporting on her work
In order to obtain electric vehicle evaluation indicators which are more scientific and more compliant for Chinese consumers, iCET adopted the Delphi method to set the indicators and weights of the BestEV evaluation system. The indicators come from research and discussions by 28 well-known electric vehicle experts, who work in domestic and foreign research institutions, enterprises, Investment and after-sales agencies, and media. To ensure that the BestEV evaluation methodology can follow the development of electric vehicle technology in time, this conference conducted in-depth discussion on how to adjust the BestEV evaluation indicators and weights. Experts shared their ideas and recommendations on various indicators and weights settlement based on different perspectives and combined with their own driving experience.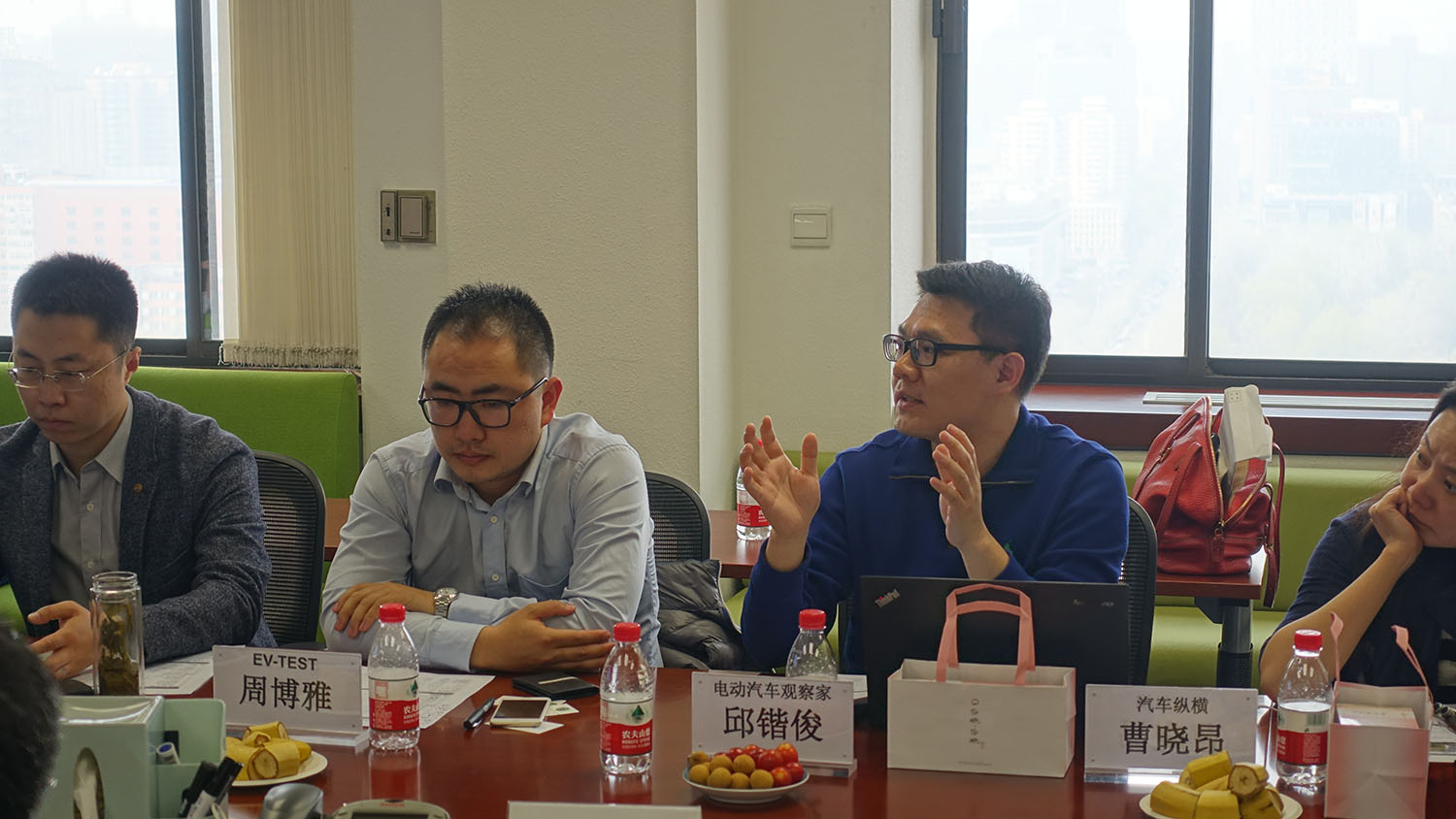 Experts are sharing ideas in the meeting
Meanwhile, the participating experts put forward constructive suggestion and comments on the dissemination plan of "BestEV" Project (Phase II). Ms. Lin Hao (Sohu E-electric Park) said that currently vehicle owners pay much attention to financial policy, replacement policy and value preservation of second-value vehicles. As a social welfare platform, the project can offer some guidance in these aspects for consumers. As for questionnaire collection, Mr. Changqing Wang (Star Charge) suggested various channels, such as time-sharing and online car hailing platforms. As for the precise point positioning (PPP), Mr. Junjun Qiu (Electric Vehicle Observer) and Ms. Xiaoang Cao (Chief Editor, Auto Reviw) and Ms. Dan Zhu (Deputy Editor, AMS) and other experts gave their profound insights and suggestions in the meeting.
At the end of the meeting, iCET proposed to maintain the authority and public advantages of the BestEV platform, building a guidance platform for EV consumers based on experts' professionals and a credible word-of -mouth tool spread among consumers. iCET also planned to speed up the BestEV 2.0 methodology update and system upgrade, which was scheduled to go live in June.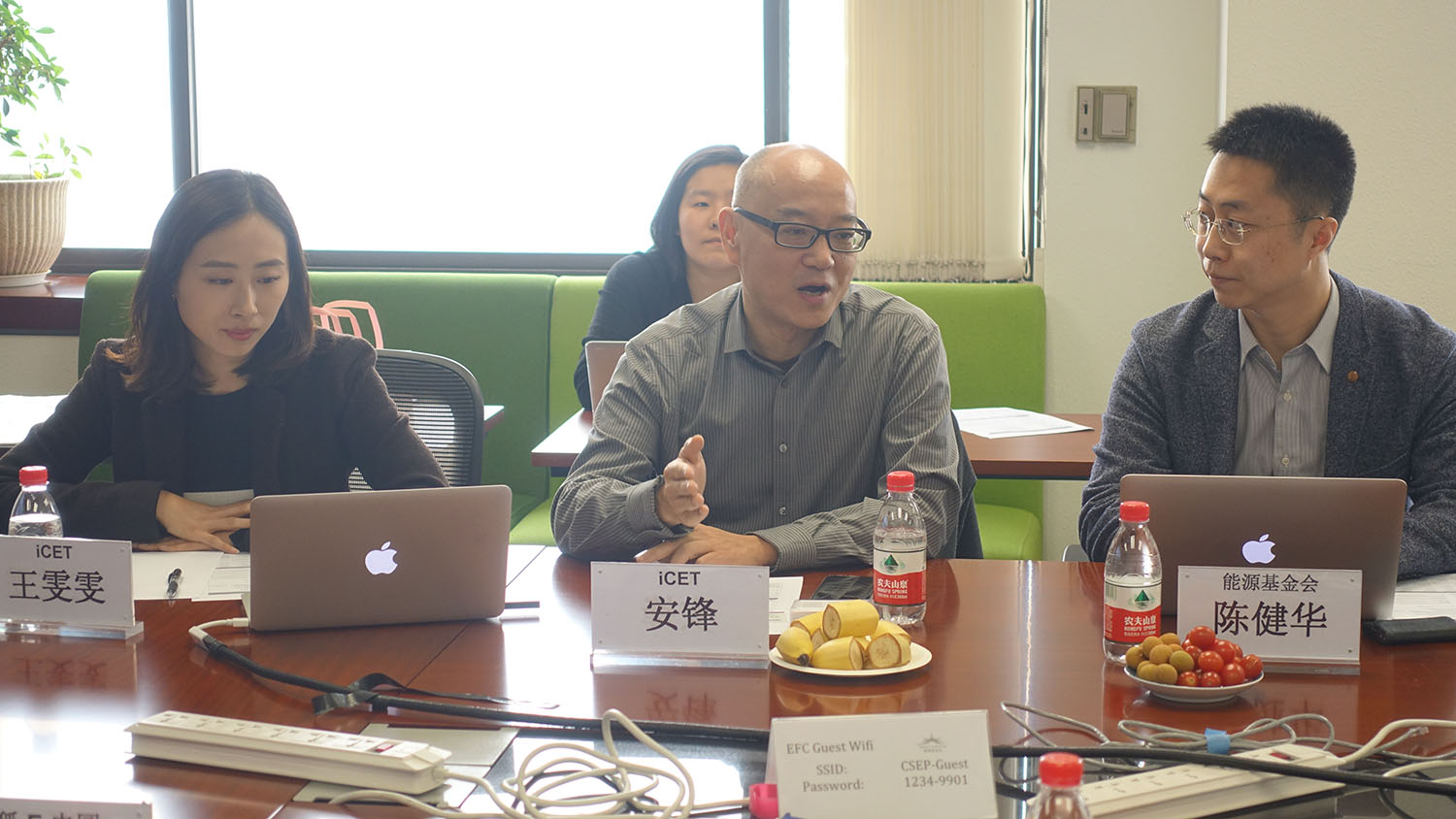 Dr. Feng An, Executive Director of iCET, is giving summary for the meeting
Agencies participating the meeting include Energy Foundation, iCET, Beijing New Energy Vehicle Demonstration Experience Base, Beijing center for transport industry energy conservation and emission reduction, EV-TEST, eCharge Network, Star Charge, Charging Station APP, Sohu E-electric Park, Electric Vehicle Observer, Auto Reviw, AMS, China Automotive News and DENZA, etc.