iCET was awarded the first price from the 2017 China Environmental Protection Public Welfare Fund
On December 24, 2017, the second Environmental Public Welfare Funding Ceremony -- "Towards Ecological Civilization & Respecting Environmental Protection Pioneers"—successfully ended in Beijing. Totally thirteen social organizations in China received funding for environmental protection projects. As an outstanding leading NGO in the field environmental protection, Innovation Center for Energy and Transportation (iCET) was awarded a grant of 500,000 yuan for environmental protection projects.
The participants include Wenjuan Fu (Chairman, China Environmental Protection Foundation, CEPF), Wenkai Zheng (President, China Foundation for Poverty Alleviation, CFPA), Ruinong Li (President, China Environment News), Feng Jia (Director, Propaganda and Education Center, China Ministry of Environmental Protection), Shunze Wu (Director, Environmental and Economic Policy Research Center, China Ministry of Environmental Protection), Guangqing Zhu (Secretary General, China Ecological Civilization Research and Promotion Association, CECRPA), Zhihong Li (Secretary of Board & Director of General Manager Office, FAW-Volkswagen), Guangjie Li and Wei Guo (Environmental Protection Charity Star), as well as representatives from NGOs and media from all over China.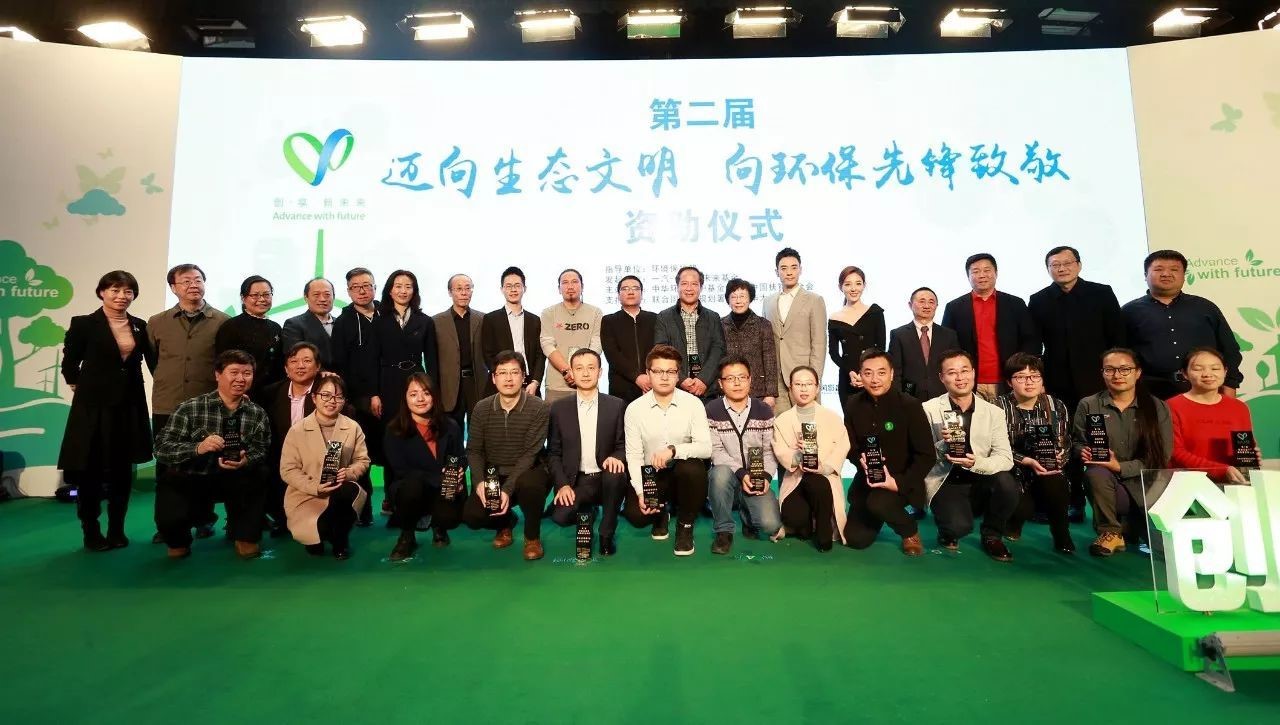 Environmental Public Welfare Funding -- "Towards Ecological Civilization & Respecting Environmental Protection Pioneers" is launched in 2016. Currently it has become the largest public welfare plan to provide funding for social organizations to carry out environmental protection public welfare projects. The project is guided by China Ministry of Environmental Protection, sponsored by CEPF and CEPA, co-organized by the Environmental College of Tsinghua University, and funded by FAW-Volkswagen. The project aims to support and guide social organizations and individuals to participate in environmental protection, and promote environmental protection events to the public. Based on objective and fair selection principles, the 2017 funding plan invited experts from various fields, including environmental protection, public welfare, universities, media to give evaluation. Each time five to seven different experts were selected and organized into three levels for review. A research group consisting of experts, media reporters and project organizers conducted field visits for projects in thirteen provinces across China and chose preferential projects for funding.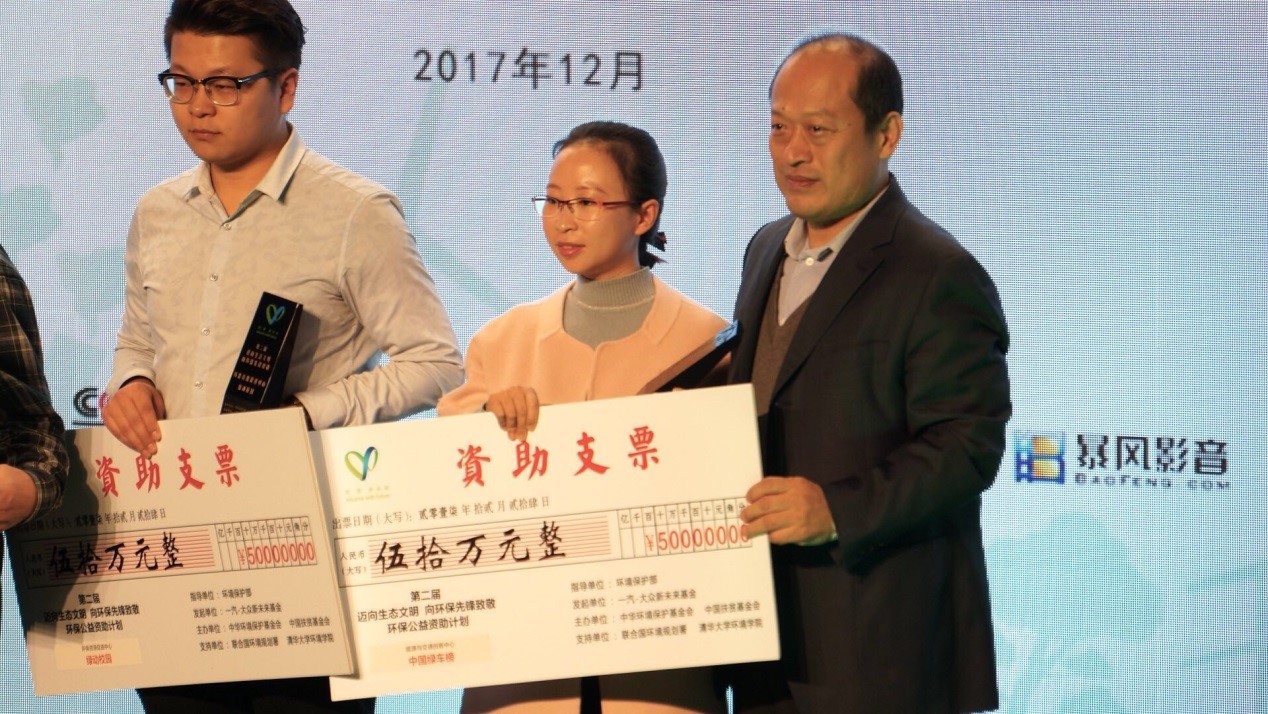 Ms. Liping Kang, Senior Manager of iCET Clean Transportation Project, as the representative to accept funding
The iCET funded project is "China Automotive Environmental Impact Assessment and Green Consumption Advocacy". The project aims to adopt a scientific, fair and transparent methodological evaluation system, which evaluate and advocate consumers to choose green products, encourage and guide enterprises to produce green products, and recommend specific policies for green products. In response to conventional vehicles, the project suggests considering fuel consumption, pollutant emissions and the environmental impact of the production process through the vehicle life cycle, and then evaluating the environmental damage index and the smog index of on-sale vehicle types in the current vehicle market. Accordingly, the green and blue scores of each type of vehicles will be calculated and form the annual "China Green Car List" finally. As for new energy vehicles, since they have almost realized zero-emission, the project will pay more attention to driving experience improvement and the technical parameters of electric vehicles. Based on a certain sample size, we will give a comprehensive evaluation through qualitative indicators of driving experience and quantitative indicators of technical parameters and choose the best electric vehicle of the year.
Guided by promotion on eco-friendly vehicles through "China Green Car List" and "BestEV", consumers will tend to choose energy conservation and eco-friendly vehicles with excellent driving performance, and spread the green travel and sustainable consumption concept. With unavoidable increasing vehicle travel, we will try as hard as we can to promote energy conservation and eco-friendly vehicles and even zero-emission vehicles, to reduce pollutants and greenhouse gas (GHG) emissions, improve air quality and mitigate the global greenhouse effect. iCET' s awarded project aims to promote the energy conservation, eco-friendly and healthy concepts for consumers and auto-related companies, guide green consumption and green production, and recommend policy incentives for energy conservation and eco-friendly vehicles.
As an environmental pioneering NGOs, iCET will continue to adhere to the environmental protection concept as well as support, spread and practice environmental protection, promoting green environmental protection public welfare actions. We will further carry out various activities around our environmental protection project, call for more social forces to participate, and work together to help enhancing social environmental awareness and spreading environmental protection concepts.