iCET's Work Lead to MIIT to launch a STUDY ON CHINA'S TIMETABLE FOR PHASING-OUT TRADITIONAL ICE-VEHICLES
On August 20th, the Ministry of Industry and Information Technology (MIIT) posted on the official website in reply to the proposal of the No. 7936 of the Second Session of the 13th National People's Congress, "Research on Formulating a Timetable for the Prohibition of Fuel Vehicles and Accelerating the Construction of a Strong Nation."
MIIT clearly pointed out: "With regard to formulating the exit schedule for fuel vehicles, the Ministry is working with relevant departments such as the Development and Reform Commission, in conjunction with the technological development process and the actual development of the industry, to conduct research on the ban of sales of traditional fuel vehicles and other related issues, and use comprehensive and scientific approach to compare the potentials and roles of fuel vehicles and new energy vehicles in terms of technology cost, energy saving and emission reduction, market demand, etc. Starting from China's vast regional and unbalanced national conditions, we will organize in-depth and meticulous comprehensive analysis and judgment, adapting to local conditions and differentiated policies. Support qualified localities and areas to carry out pilot projects such as electric urban buses and taxis replacement and establishment of fuel vehicle ban areas. On the basis of success, we will make overall plans to formulate fuel vehicle exit schedules."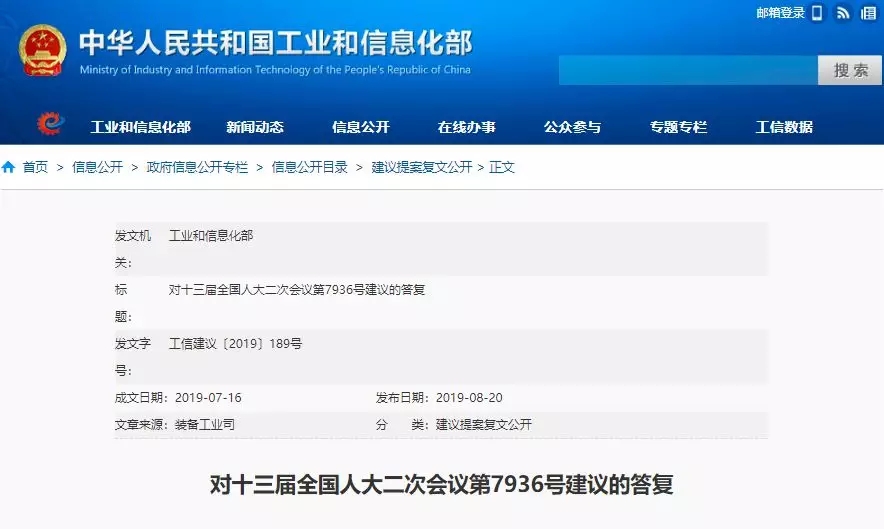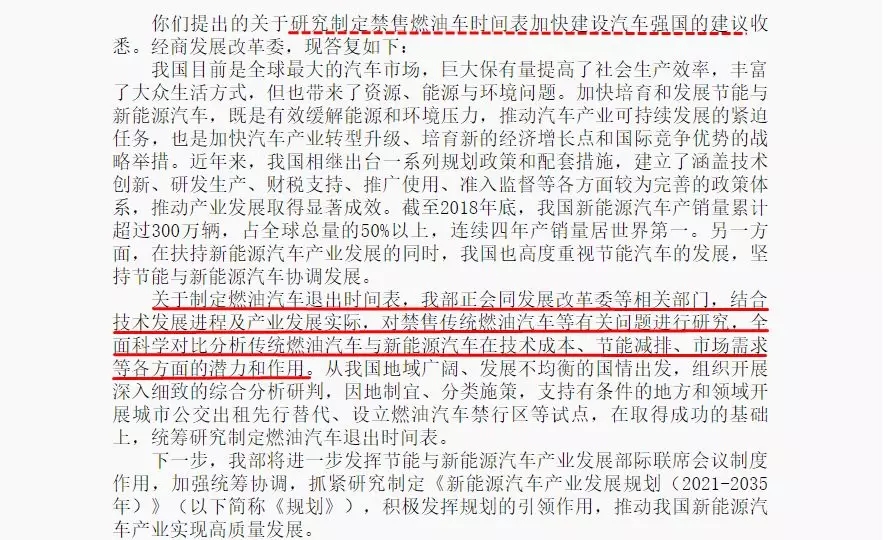 iCET as an independent think tank in the energy and transportation sector, launched the "A Study on China's Timetable for Phasing-out Traditional Internal-Combustion-Engine (ICE) Vehicles" in February 2018 under the framework of the "China Total Petroleum Consumption Control and Policy Research" project. The results report was released in Beijing on May 20, 2019, and became the first publicly released study on the "Chinese traditional fuel vehicle exit schedule", which attracted wide attention and motivated the MIIT's speedy announcement.
iCET believes that researching and proposing a traditional fuel vehicle exit schedule will give the market and industry an expectation and signal to guide the transition to zero-emission vehicles, solve the energy and environmental problems caused by the growth of automobile demand. It's critically important to fully study the transition to low- and zero- emission transportation, and understand China's advantages and shortcomings in resources, technology, cost, policy planning, industry and business models, consumer awareness, etc., to fully prepare to meet the challenges ahead of time.
In the "A Study on China's Timetable for Phasing-out Traditional ICE-Vehicles" issued by iCET, based on the growth demand of Chinese motor vehicles, the expert judgment of automobile technology development and regional characteristics, a traditional fuel vehicle exit timetable based "sub-regional, sub-vehicle categories, and phase-by-phase" principle was proposed. The study quantitatively assessed the energy and environmental benefits, analyzed the uncertainty and proposed policy recommendations.
During the past 12 years, iCET helped China establish a series of fuel economy standards and policies for cars and trucks; evaluated policy effectiveness using real-world consumer-generated data; introduced California's ZEV regulation into China, helped China de